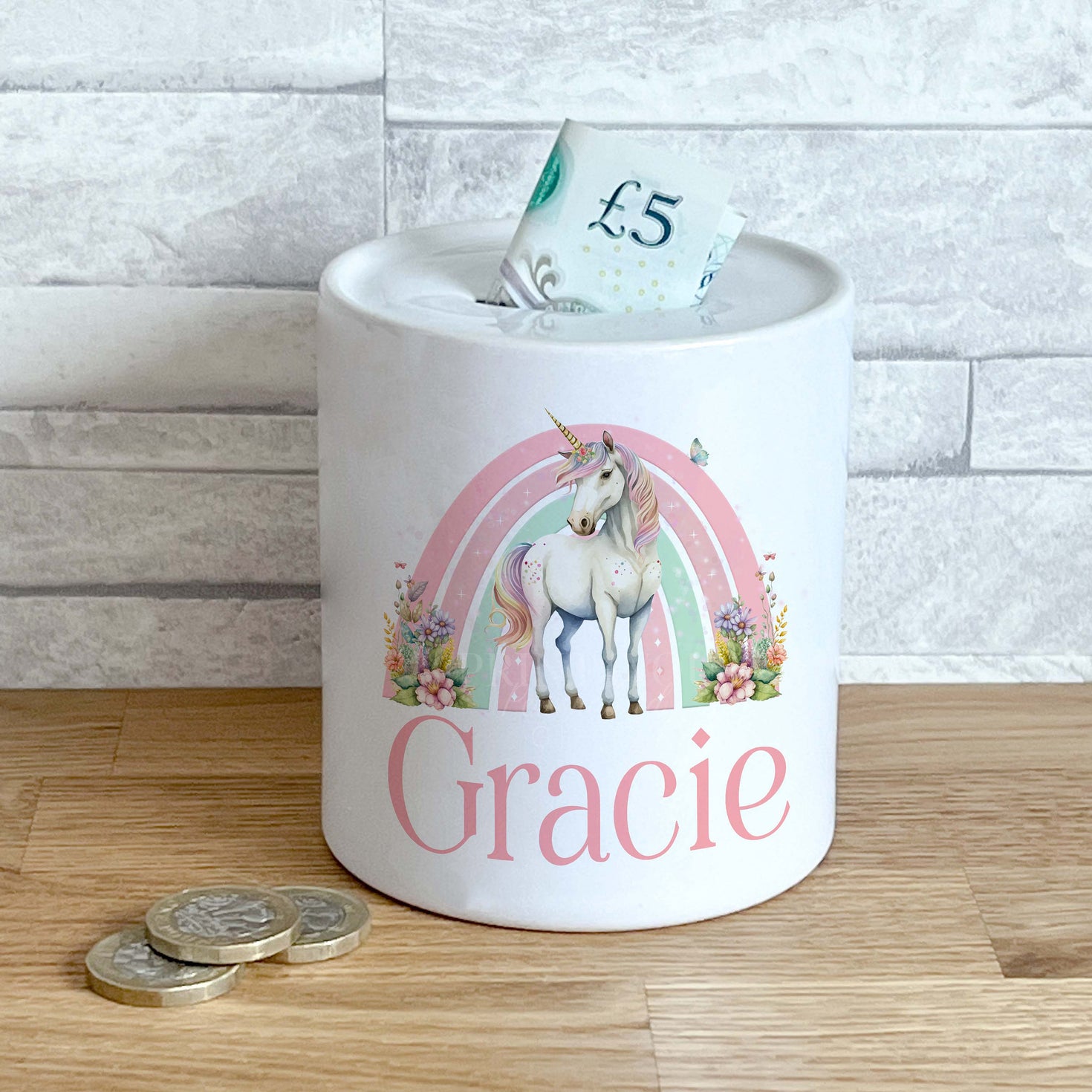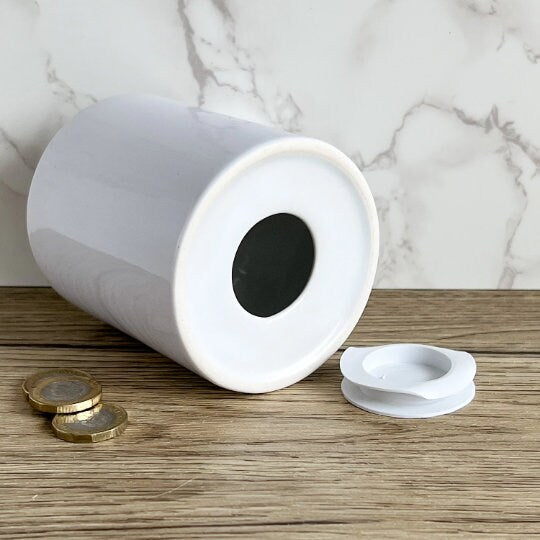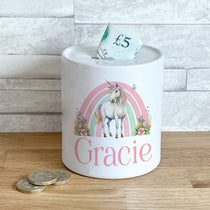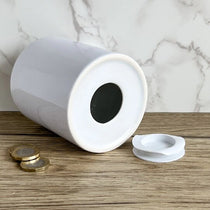 PRODUCT INFORMATION
CUSTOMER REVIEWS
PRODUCT INFORMATION
Our white ceramic money boxes make the perfect gift for all occasions including birthdays, weddings, new baby, Christmas and christenings to name a few. Our money boxes are specially printed with the ink infused into the ceramic so the print is under the glaze and won't crack, or peel off.
Each money box measures 9.4cm high by 8cm wide/deep. There is a large slot at the top and a removable rubber stopper in the bottom making access to your funds quick and easy
We use a range of designs from a few designers but most tend to be limited and exclusive designs that you won't find on the high street.
Money boxes are sent in a smash proof box to ensure they reach you in perfect condition. (breakages can happen, but these are very rare and replacements would be quickly sent out)
Occasionally screen colours may vary slightly from the item sent (often due to screen resolutions), however, we only send out items that we too would be happy to receive. Should you have any issues please get in touch.