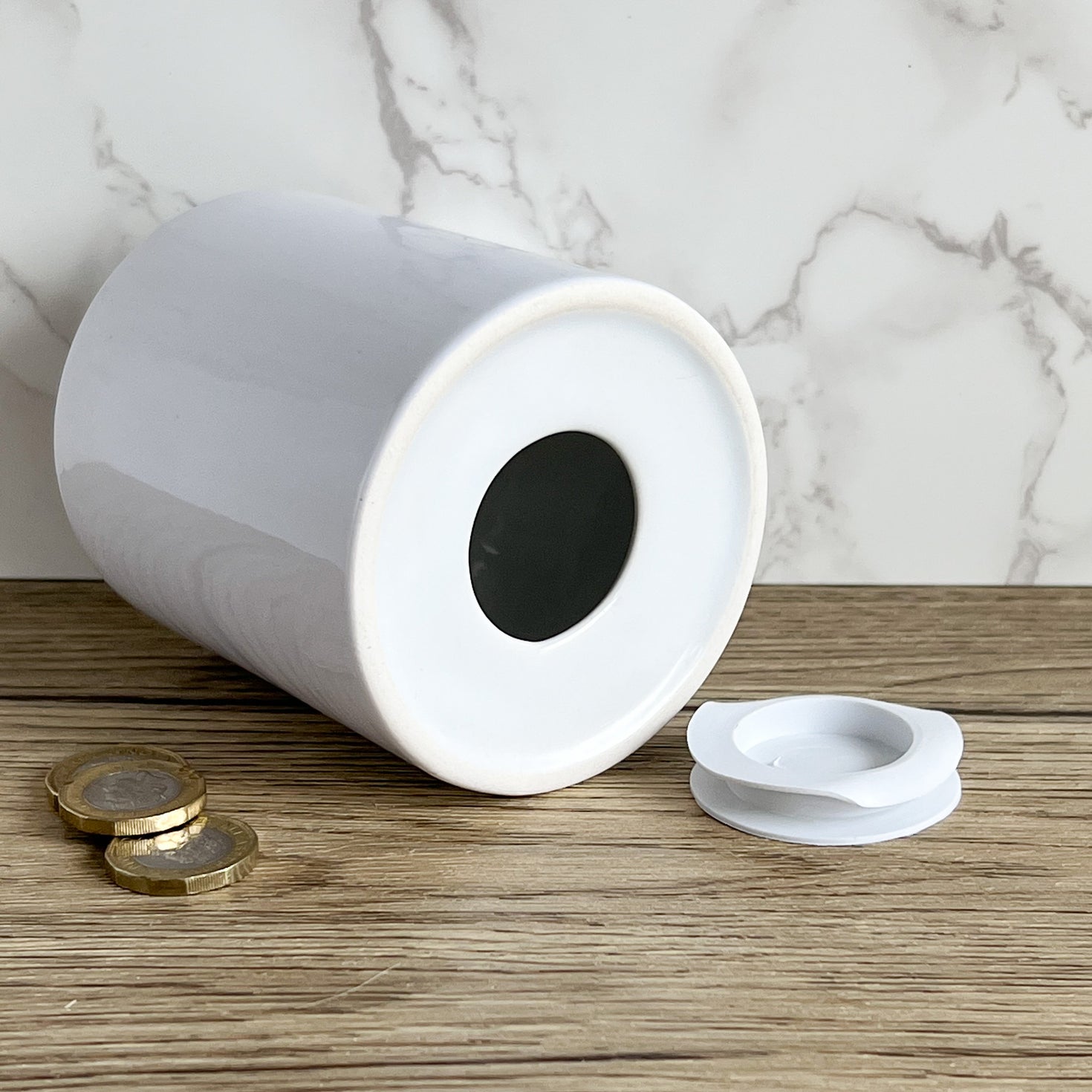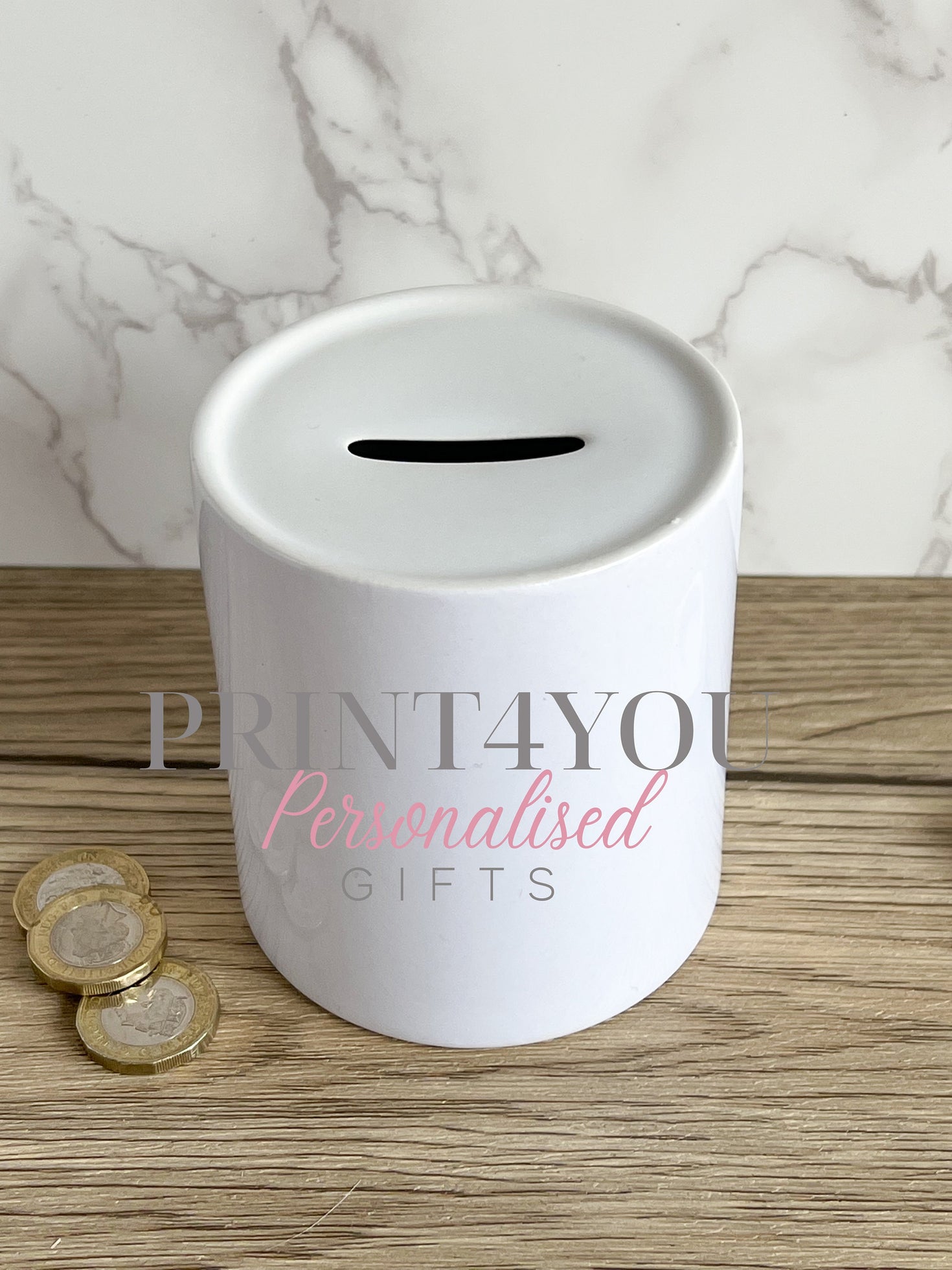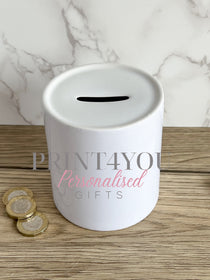 PRODUCT INFORMATION
CUSTOMER REVIEWS
PRODUCT INFORMATION
A simple but elegant white ceramic money box that has been personalised with the shown design and your own custom details. Money boxes make the perfect keepsake gift for all special occasions including birthdays, Christmas, new baby and christenings. This item is printed in-house making it handmade and unique to the marketplace, you will not find our designs in high street shops.
Dimentions:
Height 9.4 cm
Width 8 cm
Depth 8 cm
- White ceramic coin bank
- Personalised at no extra charge
- Easy access to money from a bottom plug
- Unique and exclusive designs
At Print4you Personalised Gifts we use a small variety of designers making our items pretty unique and exlcuive as most designs are limited to a handful of people worldwide.